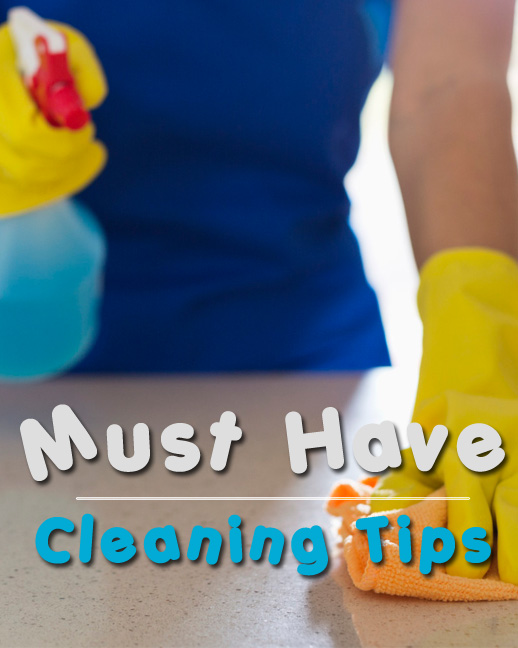 2- Clean the bathroom faucet with lemon.
Tired of those hard-to-clean water spots on your bathroom faucet? This quick trick should clear that up in no time!
What you'll need: 1 lemon.
All you need to do is take a lemon, slice it down the middle and use it to scrub the surface of the faucet. The stains will start to disappear right before your eyes.
3- Wash legos in the washing machine.
If you are reading this and have children, there's a good chance you have legos lurking around the house somewhere. Unfortunately, like many other children's toys, legos get filthy from everyday sticky fingers and thus, need to be cleaned and disinfected. This idea I have stumbled upon, is actually quite genius.
What you'll need: 1 Mesh bag for washing delicates and 1 cup of standard laundry detergent.
Just take the legos and place them into the mesh laundry bag. After the cycle has finished, you will see the immediate difference.
4- Cleaning a vacuum filter.
Vacuum filters can get dirty pretty quickly. Like me, I'm sure you tend to forget about cleaning the filter, aside from simply shaking it out every once in a while (If I remember). The problem with that, is the overall buildup of dirt and grime overtime, which ends up preventing the vacuum from really working thoroughly. Here is a simple and quick fix to help you out.
What you'll need: A dishwasher and a dirty vacuum filter.
Most filters will be able to handle a run through the dishwasher. If you are a little weary about doing this, you can always run it through a light cycle as a test run.


5- Clean the iron with salt.
I'm not usually big into ironing, but for those of you who are, you may find this little tip I've stumbled upon quite handy.
What you'll need: Iodized salt. A dirty iron.
Sprinkle a generous amount of salt onto your ironing board. Turn your iron's setting to the highest option. [Make sure you turn off the steam option.] When heated, iron over the salt and you'll soon see the dirt start to stick to the salt which ends up leaving the iron with a beautiful shine.
6- Remove and iron out carpet stains.
Carpeting-you either love it or hate it. Although it is beautiful when you first have carpeting installed, it's extremely difficult to keep clean. Especially, if you have a light color. If carpeting does get dirty, it can be seemingly impossible to get stains out. Although this next method may not work on every single type of stain, it will surely do a decent job at lightening the stain, at the very least.
What you'll need: An Iron, an ammonia-based product and a clean towel.
Take your ammonia-based product, spray the stain with the product and place the clean towel over the stain. From there, you will begin pressing the heated iron on top the towel and hold it there for a few moments. Please remember to be cautious while doing this as to prevent the carpeting from being burned.

7- Prevent food from sticking to your outdoor grill.
Summer seems so far away, but we all know what it's like to barbecue some burgers, only to be left with a mess on the grill that we tend to avoid cleaning. Here's a great way to avoid that mess next summer.
What you'll need: 1 yellow onion and a clean grill.
This actually qualifies as a preventative measure against grime build up on grills rather than a cleaning method.