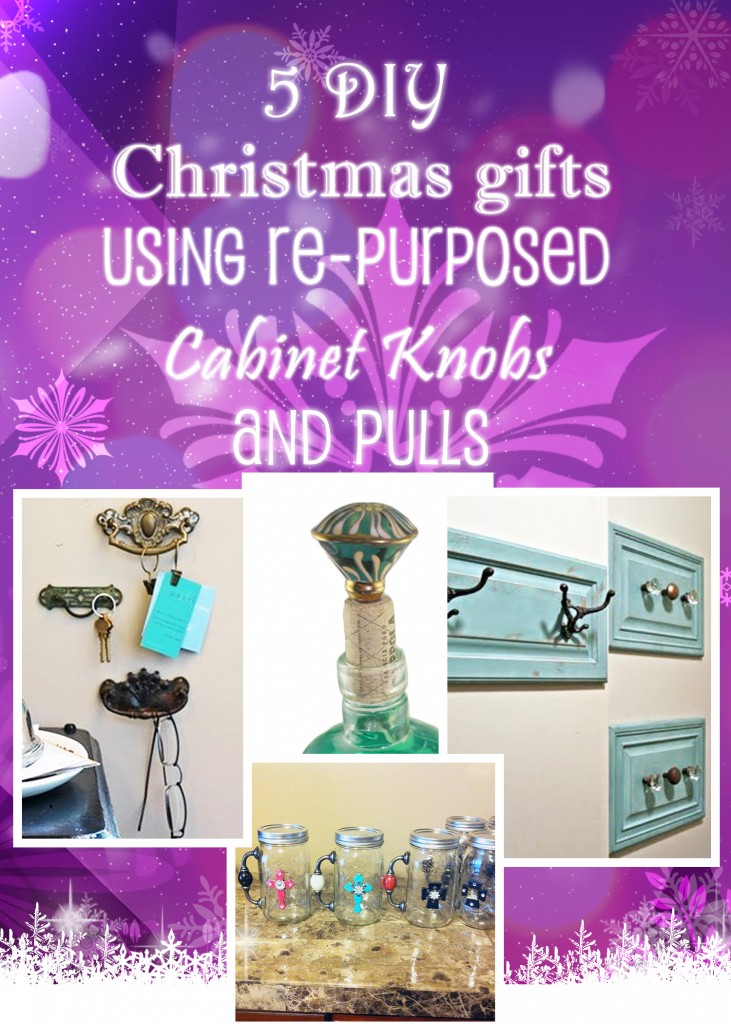 If you go to Etsy's website, there are a ton of vendors that sell gifts for Christmas, that are actually re-purposed items you can find lying around your own home. Recently, cabinet hardware has become a hot item to re-purpose. Here we have comprised a list of 5 gifts you can make to give to that special someone in your life, this holiday.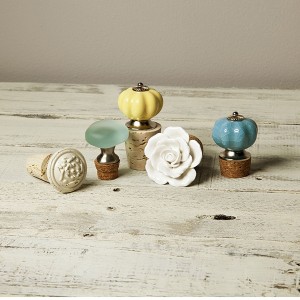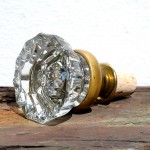 1.- Cabinet Knob Bottle Stopper
     Did you know you can turn an ordinary wine cork into a decorative bottle stopper with new or old cabinet knobs? You can use whatever type of adhesive you like but, I,      myself, am a KrazyGlue kind of girl. I find it gets the job done quickly and efficiently for most mediums used. You can either use cabinet knobs you may have replaced        or, you can buy new knobs for relatively cheap. 
     Crystal door knobs add a really nice, antique touch to the cork. 
    These make a really great addition to gift baskets, with a touch of creativity.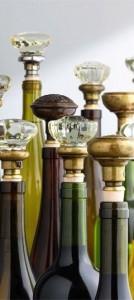 2.- Cabinet Pull Key holder 
Take old or new cabinet pulls and screw them onto a wooden platform or directly into the wall for a quick and creative method for hanging keys. 
If your home already has an antique design element , the antique-style pulls will really accentuate the room. Cabinet cup pulls, are also another option to place keys in. The cups will act as a key dish, when flipped upside down.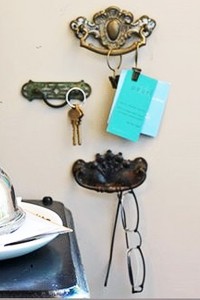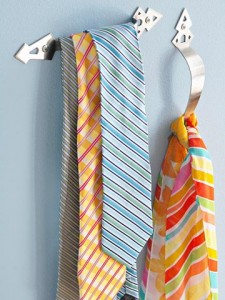 3.- Tie and Scarf Hanger
        I don't know about you but, I always seem to just toss my scarves into the abyss, aka, my closet. I've even started using my jewelry tree as a scarf holder. Of course, this tends to look messy. I thought this idea was         brilliant. Take an old or new cabinet pull and screw it into the wall. Voila! Now you have a place to neatlyhang scarves and/or ties.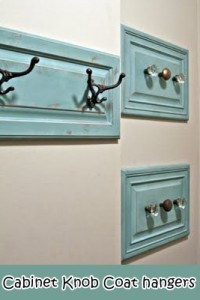 4.- Coat and Hat Hanger
Most people just hang their coats in their closet but, what does the single person living in a small studio apartment do with no closet space and a room full of coats? Coat hangers seem to be making a popular comeback for many DIY-ers. Especially with all of the cool and creative ways you can make one yourself. All you need is a piece of wood for the backing and some cabinet knobs. Screw the knobs into the wood and screw the wooden backing into the wall. Since there are tons of really cool knobs, you can literally match your knobs to whatever theme your room may be. I personally think crystal and brass knobs on a piece of worn, painted wood looks very artistic and cute.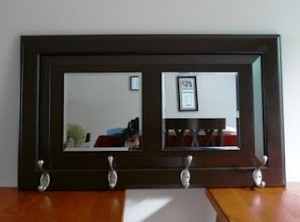 5.- Mason Jar Travel Mug
     Anyone who knows me knows that my love for mason jars continues to grow every day. I love when restaurants utilize them as beer mugs but, the only downside is holding the mason jar without dropping it (especially after a couple of drinks). 
That is why this idea is pure genius. Using Gorilla Glue, mason jars and the cabinet pulls of your choice, you can create your own travel mug! After applying the Gorilla Glue to the side of the mason jar, use rubber bands to make sure the cabinet pull really adheres to the glass. Allow time for it to set and dry.