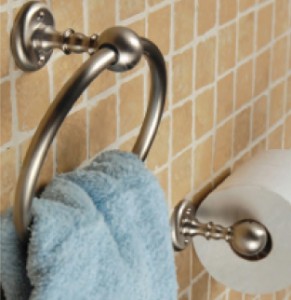 Towel bars, clothes hooks, and even bathroom shelves are available in various sizes, materials and degrees of sturdiness. The choice of visual appeal is wide. But, unfortunately, visual appeal is not the only consideration when purchasing hardware for the bathroom.
While a dainty rack to hold a lace guest towel can look lovely near the sink, the reality is that sooner or later it will be expected to support the weight of wet towels and even a heavy bag of personal bath products. Even if the rack survives the weight, it's possible that the wall that is supporting it won't Going Here.
Bathroom shelves often accumulate cosmetics, hair styling equipment, and even books and magazines in addition to the decorative candles and figurines that were visualized when the bathroom was designed.