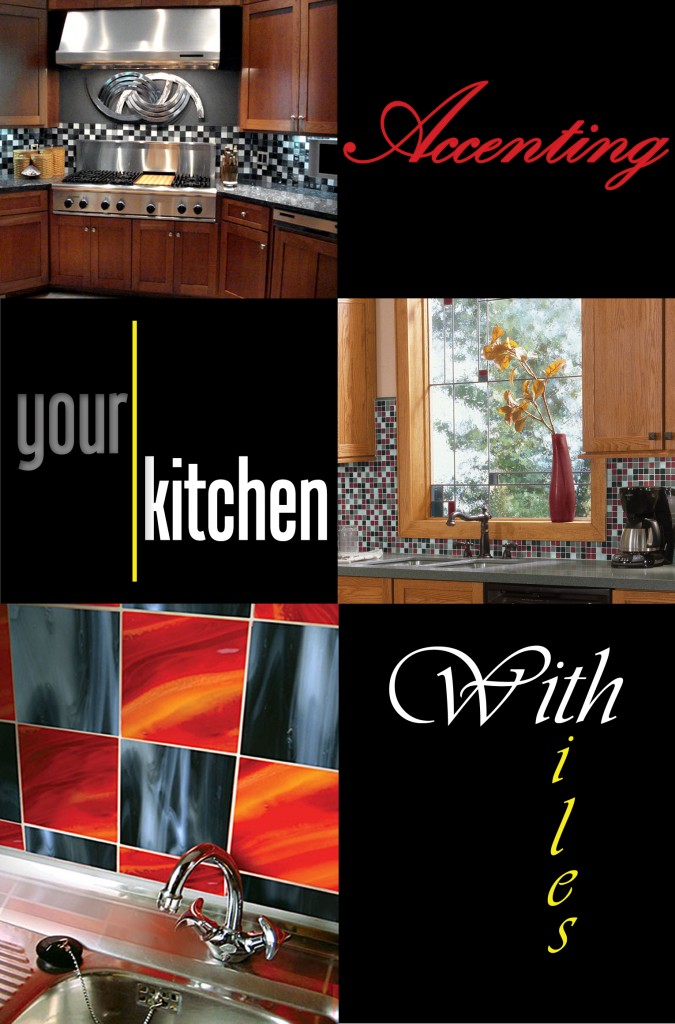 As the holiday season rapidly approaches, many of you will probably be looking to renovate kitchens, bathrooms, and bedrooms. A popular and also pretty affordable renovation that I see a lot, are accent tile backsplashes for kitchens. Accent tiles come in a wide variety of colors, shapes, sizes and materials. Whatever look you are going for, you can most likely achieve with all of the options out there for you.
            Let's start out with the dimensions of the area you are looking to install the tile on. Making sure you have the right measurements is critical in how the end result will turn out. Next you need to choose which style you would like to go with. There are literally hundreds of textures, materials and patterns you can choose form, depending on what look you are trying to go for. Also, keeping within your budget is always important too.
Tiles usually come in glass, metal, stone, ceramic, porcelain, pebble, marble, granite and also combination materials such as, stone & glass, stone & metal and metal & glass.
            Alot of people tend to stick with a certain color theme for their kitchens and bathrooms, which is why tiles can come in so many differently color combinations and styles.
Shown below (left), is a customer's installation shots from  their kitchen. As you can see, they decided to stick with a bronze theme and went with the HotGlass- Aventurine Blended 3/4″ Glass Tile in Black Velvet Blend (HAK-34288). CoolTiles.com has quite the extensive collection of tiles. No matter what you're looking for, they will most likely have exactly what you want. The site even offers an installation guide for those who are willing to install the tiles themselves. What's even cooler about these tiles is that, many of them aren't only meant for kitchens but, can also be used in bathtubs, pools, jacuzzis', etc. Many of the tiles sold on the site are waterproof, which means you can clean them in order to maintain appearance, without fear of ruining them premarin pills. That is also why glass has become one of the more popular tile choices when choosing a kitchen backsplash. Not only is glass easier to clean, it is also more affordable than some of the other materials out there.   
            When you do come to the final step of installation, you could do one of two things. Either do it yourself, or have a professional come in and install it. Of course we would all like to think we are handy enough to put up a few tiles but, sometimes hiring someone to do the manual labor for you, ends up saving you the frustration and time in the long run.  Remember, there are certain tiles that are easier to install than others. Mosaic tiles come with a mesh backing, making it easier for first time installers. With that being said, good luck and happy decorating!